School Nutrition Department
Over 80 system-wide food service personnel prepare over 10,500 meals per day in the Coffee County School System. An average of 6,500 lunches and 4,000 breakfasts are served daily.
Our staff continuously strives to provide healthy meals that are appealing to our students. Good nutritional habits are stressed to help students to develop a positive eating lifestyle.
An average of 85% of our students participate in the School Lunch Program while 50% participate in the Breakfast Program. Currently, all schools are operating under the Community Eligibility Program (CEP). This program provides breakfast and lunch to all students at no charge. Students participating in this program are not required to submit a lunch application.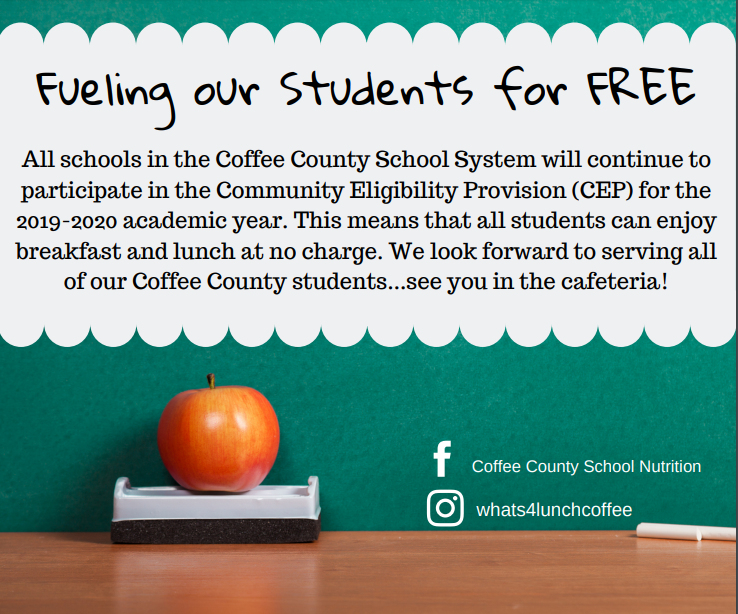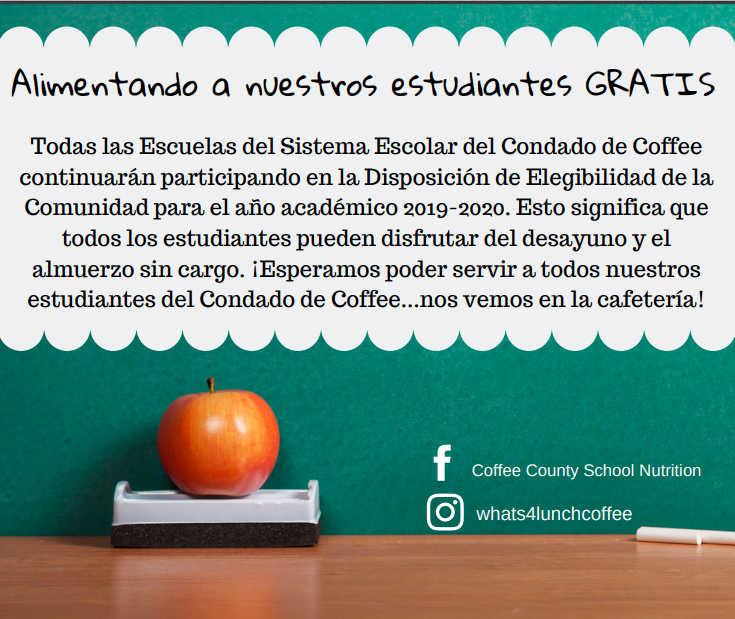 *Grab and go breakfast is available at Broxton and West Green elementary schools as well as Coffee Middle School, Coffee County Career Academy, and the George Washington Carver Freshman Campus