TroubleTrakkerPRO is a web-based solution for reporting technology-related problems and issues. If you do not know your login information, please contact Shay Byrd at 912-389-6785. Our technical support specialists will respond to your TroubleTrakker ticket in a timely manner. Please do not report technology issues via email, as this will delay your request
The Information Systems Department is responsible for the planning, implementation, support and maintenance of the technology and the technology infrastructure of the Coffee County School System. The

function of the Information Systems Department is to provide service and support to the staff so that technology is accessible and has a positive impact on classroom instruction and student achievement. Specific areas of responsibility include Internet access and Internet safety, telephone service, system email, network security, computer hardware and software, the school system Website, database support, E-Rate, and instructional applications.
As described in the overall mission of the Coffee County School System, the purpose of education is to prepare students to be productive, lifelong learners. Within this context, we believe that technology is a tool for learning that expands our instructional capabilities and maximizes the potential for students to succeed in a world where knowledge is growing at an exponential rate.
Specifically, we envision that technology is available and effectively supported for all students and staff:
To provide access to information
To meet the curricular needs of all learners
To provide access to the general curriculum
To refine critical thinking skills and foster creativity
To provide a medium for expression and communication
To collect, assess, and share performance information
To improve the effectiveness of administrative tasks
To provide skills and proficiencies necessary for entering the workforce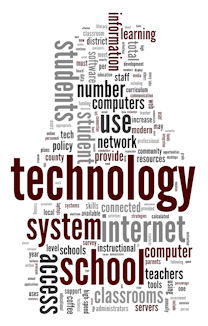 Information Systems Staff